The UK Government has set out its three-step recovery plan to lifting the lockdown restrictions it put in place on Monday 23rd March.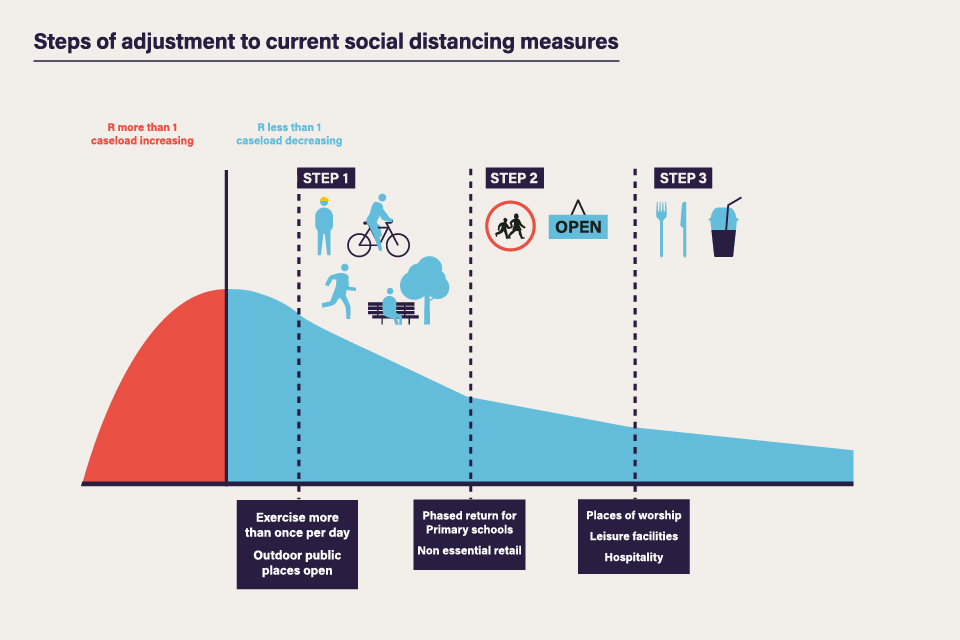 As the UK begins its journey along this roadmap, organisations across the country will have to decide how best to reopen their spaces whilst remaining 'Covid-19 safe'. The current planning assumptions give the majority of organisations just over a month to finalise their reopening plans (at the time of writing).
Last week we published a framework (https://ppl.org.uk/news/2020/05/10/re-opening-public-space-resources) designed to help reopening spaces. It discussed eight considerations:
Physical space.

Flow.

Equipment / supplies.

Technology.

Travelling.

Engagement.

Meetings / events.

Service continuity.
The key to successfully reopening spaces is maximise individual and collective safety. However, there are additional complexities, which go over and above simply implementing a framework.
Practical and emotional complexities of implementing a Covid-19 safe workplace framework
We have seen this pandemic affect people differently. Our work with National Voices is a powerful reminder of this. The Our Covid Voices project is recording first-hand experiences of people in the UK, in particular those with underlying health conditions or disability. The collection of accounts showcases the huge ranging implications of the 'simple instruction' from the Prime Minister to remain at home.
This has been echoed by the mixed experiences we've captured through our work with the NHS England and Improvement (NHSEI) Workforce Disability Equality Standard (WDES). The WDES team have been listening to stories of disabled staff in the NHS supporting the pandemic response. Some felt relieved at 'not having to worry about the anxiety that commuting brought', whilst others 'finally had managers able to empathise with the exhaustion that comes with working full time in your living space'. But we also heard accounts of disabled staff struggling to work from home without their usual workplace reasonable adjustments, in the face of an increased workload due to the pandemic response.
Just as the pandemic has affected people differently, the recovery will also be a different experience for us all as individuals and as organisations. Some will be eager to return to work, whilst others will be fearful. Some have continued working through the pandemic, whilst others were furloughed and may still be furloughed when the physical space reopens.
A co-designed approach to reopening spaces
At PPL, we know that any framework to reopen office spaces, no matter how good or reasonable, will only work if staff understand it, agree with it and have had a say in it. This is why co-design is central to everything we do and why we recommend it as the best approach to develop a framework that works for you. Co-design is the process of creating with stakeholders, specifically through the design development to ensure their needs are met.
Once you have developed a framework, it is important to test how it is working. This is where capturing people's stories and experiences becomes essential, not just during the pandemic, but also during the recovery. The Health and Safety Executive (HSE) has provided advice on engaging with staff in their return to the workplace, suggesting to engage with members of staff at all stages of the framework and to hear their feedback of the framework activities. For instance, staff who return first may feel more ownership in being able to test the framework, but may also experience fatigue sooner in doing so. On the other hand, staff who return later may feel less involved in the changes.
A crucial enabler of a safe and successful reopening is to consider, rather than assume, people's capacity to implement the many additional steps now required to do things that were simple before, such as entering a building.
Source:
- Our plan to rebuild: The UK goverment's COVID-19 recovery strategy (picture)